High Accuracy VC22 Automatic Conveyor belt Checkweigher
Checkweighers are systems used to assure compliance with label weight regulations and to minimize product giveaway. Our checkweighers will help you make sure items are not missing from packaging, reducing customer complaints, speeding up production and minimizing your giveaway.
Function and structure characteristics of check weigher
1. apply advanced digital signal processing and realize high speed and stable weighing.
2. with liquid crystal and tangibly screen, it is easy to operate.
3. self-diagnosis function, when Rom/Ram, A/D light electric tube.
Scope of application of checkweigher
Use in detecting the single product weight and setting target value which is accordingly or not. And the
sorting device will eliminate the unstandard product.
Features:
Solid SUS304 stainless steel structure enable for good performance
Belt disassembling without tools, which is easier to clean
Ejector system choose :automatic stop by sound and light .air blast. or pneumatic push rod
emergency stop button for safety working condition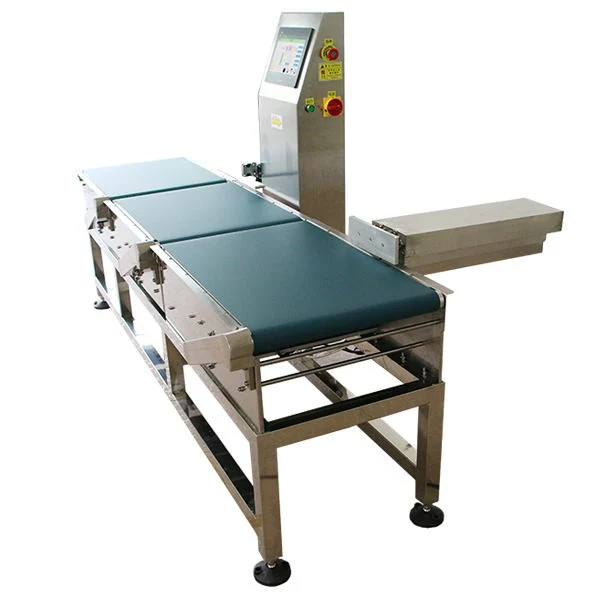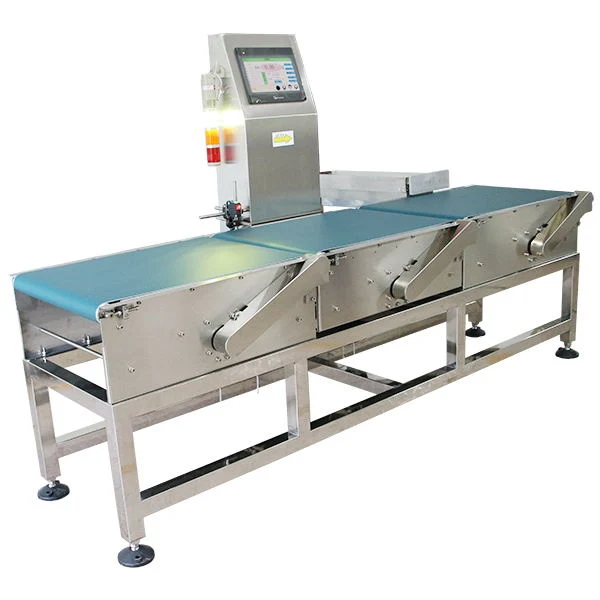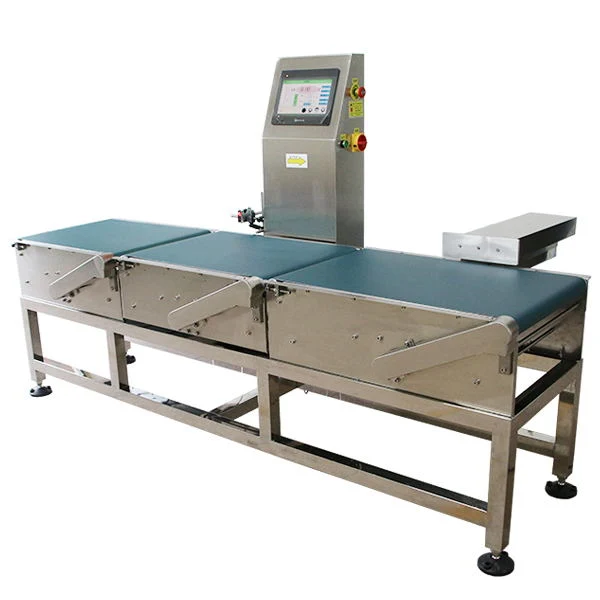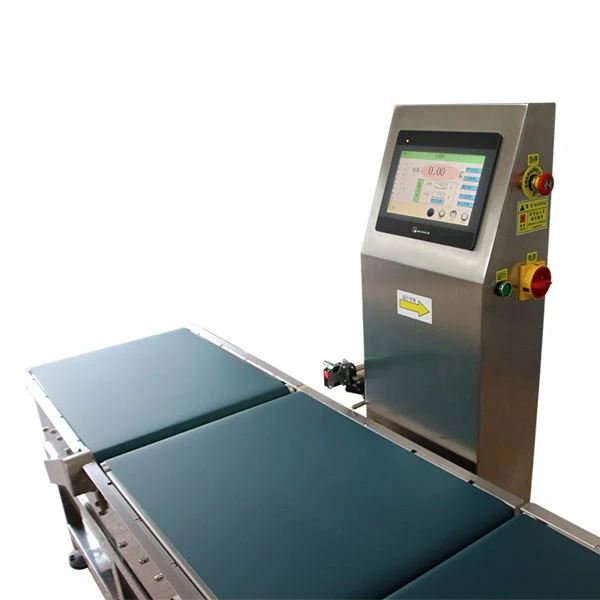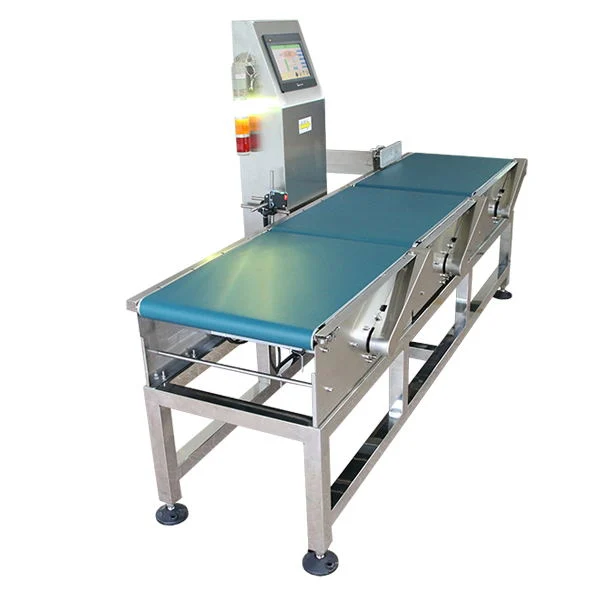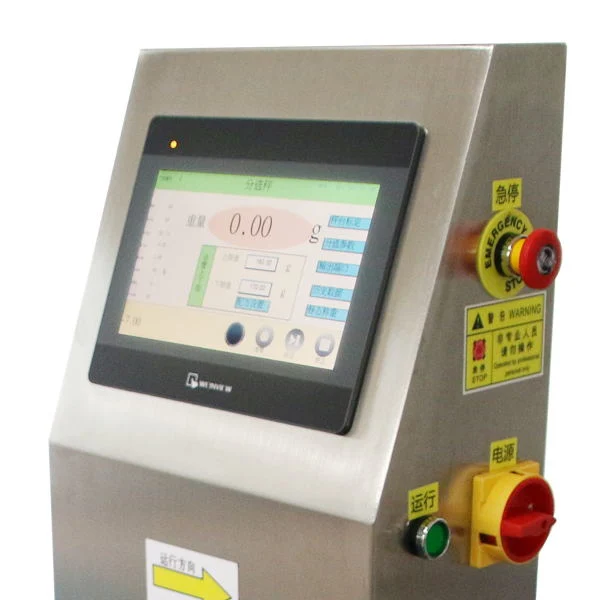 Parameter details :
VC-10
VC-15
VC-22
VC-30
VC-40
VC-25(Two belt)
VC-100
Model Name
Weight range (g)
3-100
3-300
10-1200
30-3000
50-1000
50g-25kg
1kg-100kg
Mini weight accuracy (g)
±0.1
±0.3
±0.5
±1
±0.5
±5g
±10g
Mini screen value (g)
0.01
0.1
0.1
0.1
0.1
0.5
1g
Max weigh speed (Bags /Minute )
20
330
210
180
180
50
20
Belt speed
0
16-118
13-96
13-96
13-96
13-78
3-15
(Meter/minute )
Suitable product length (mm)
-
60-180mm
60-300mm
60-420mm
60-500mm
60-420mm
-
Suitable product width (mm)
-
30-150mm
30-200mm
30-250mm
30-400mm
30-380mm
-
Suitable product height (mm)
-
10-130mm
10-200mm
10-330mm
10-330mm
10-430mm
-
Weigh zone size (mm L*W)
-
270*110
400*220
500*300
500*400
800*600
1000*800
Note
Non-standard (without belt)
High accuracy
Small common model
Customized model
Customized model
Common model for Box
Roller end belt
Reject device optional
Pin Rod /Push rod /air blast /divided flow /drop down /flap drop (Optional )
Optional