Turntable Automatic Weight Classifier Sorter for Checking Nuts Fruit by Weighing
Turntable Automatic Weight Classifier Sorter for Checking Nuts Fruit by Weighing
Turntable Automatic Weight Classifier Sorter for Checking Nuts Fruit by Weighing
Automatic Weight Grader Sorting Machine
*
Weight sorting/grading/sorter/grader/classifier Generation Introduction:
This weight sorter/sorting/grader machine is a high-speed, high-precision online weighing and grading equipment, which can be integrated with various packaging production lines and conveying systems.
Small box suitable for: chicken wings, chicken paws,chicken drumstick, duck head, duck wings and other poultry products; sea cucumber, abalone, fish fillets, squid and other seafood; ginseng and other traditional Chinese medicine material.
Big box suitable for: Poultry products such as chicken and duck; seafood such as crab, butter-fish and yellow croaker.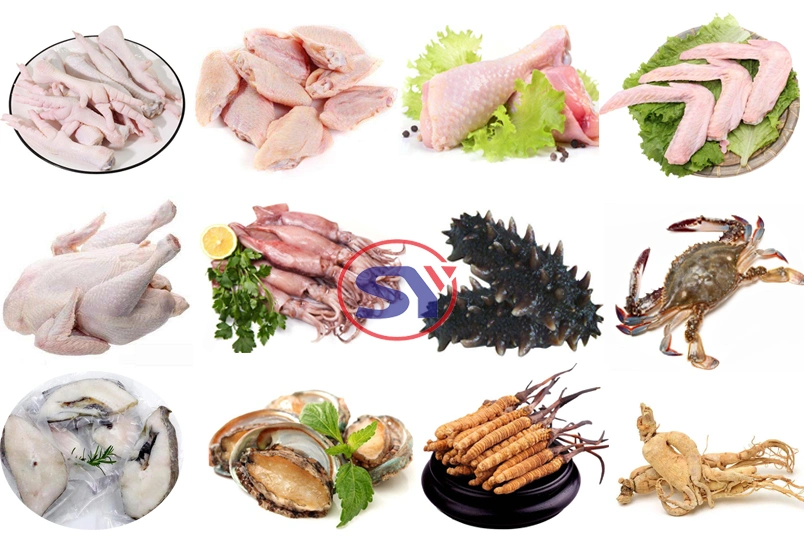 *
Weight sorting/grading/sorter/grader/classifier main functions:
1.Weight statistics, counting statistics, unit yield statistics, store 100 sets of product data;
2.Preset 100 data parameters
3.Unqualified product exclusion
4.Self-diagnosis and self-prompt
5.IP65 dust-proof and water-proof
*More details of Weight sorting/grading/sorter/grader/classifier
Food grade PP weighing boxes
Easy operation touch screen PLC pannel
Hygeian stainless steel 304 structure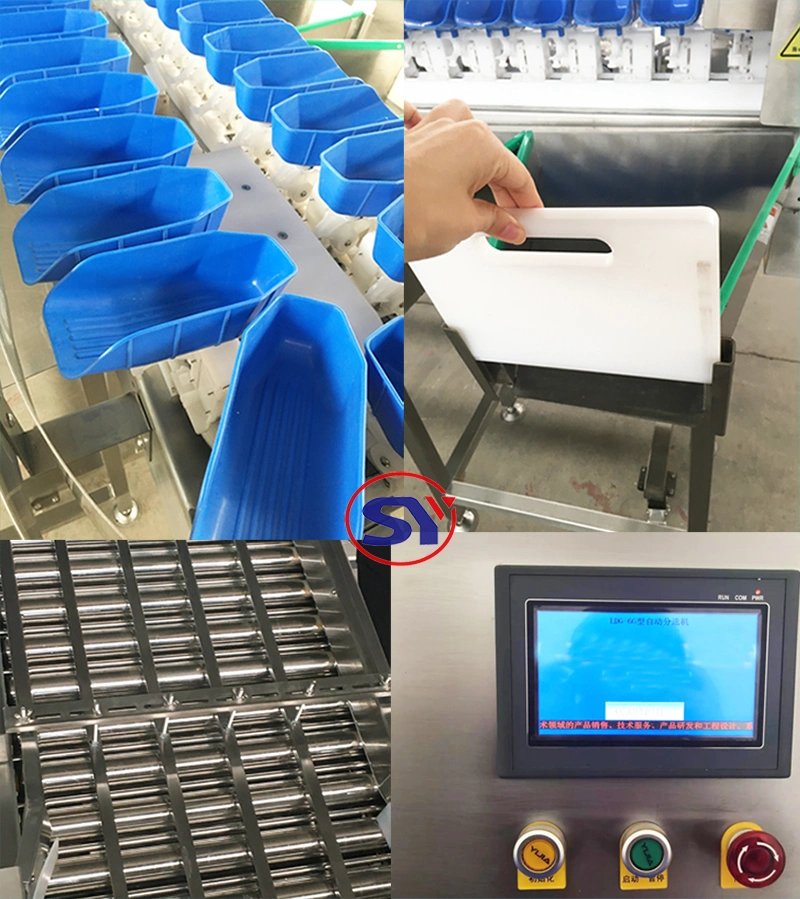 *Weight sorting/grading/sorter/grader/classifier machine Parameters
Automatic Weight Grader

Model

SYGW-5

SYGW

-6

SYGW

-8

SYGW

-10

Grades

5 Grades

6 Grades

8 Grades

10 Grades

Speed

180~300Pieces/Minute, Adjustable.

Accuracy

0.1g

Sorting Error

±0.5g ±3g

Dimensions(L*W*H)

3500*900*1700mm

4500*900*1700mm

Voltage

220V±20%, 50HZ/60HZ

Motor Power

300W

Weighing System

Made In Germany

Materials

Stainless Steel 304

Weighing Range

1-2000g

Record

Record Both Quantity And Weight

Protection Grade

IP65

Feeding Box Size

200*90*55mm/
300*120*90mm
*Weight sorter/grader/sorting/grading/classifier machine Characteristics
1.Adopting German dynamic digital sensor, high weight detection accuracy and stable performance;
2.Fully automatic selection, eliminating human error;
3.Built-in humidity and noise compensation system to ensure reliable data, sudden power failure data will not be lost;
4.The transmission system adopts the frequency conversion speed regulation mode;
5.The body is made of SUS304 material and reinforced SUS304 frame. It is suitable for seafood and all humid environments and meets GMP and HACCP regulations;
6.The mechanical structure is simple, the equipment maintenance is convenient and quick, and it is easy to clean;
7.Large size touch screen for easy operation, intuitive display and easy operation;
8.Multiple languages can be set;
9.The material box is made of food grade material, safe and hygienic, wear resistant and impact resistant.
*Weight sorter/grader/sorting/grading/classifier machine work at site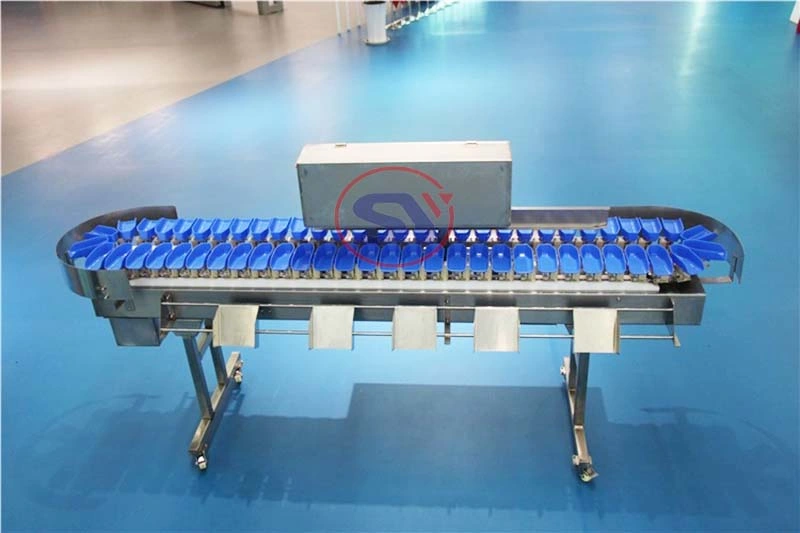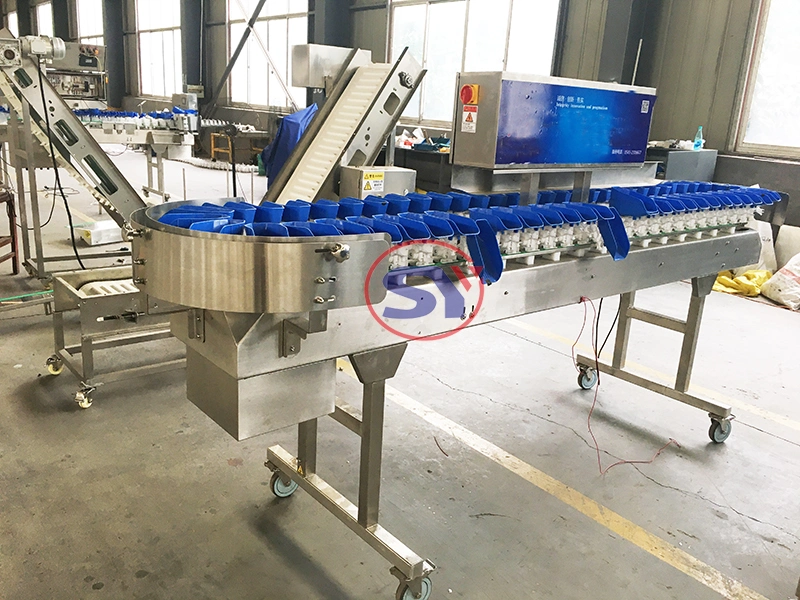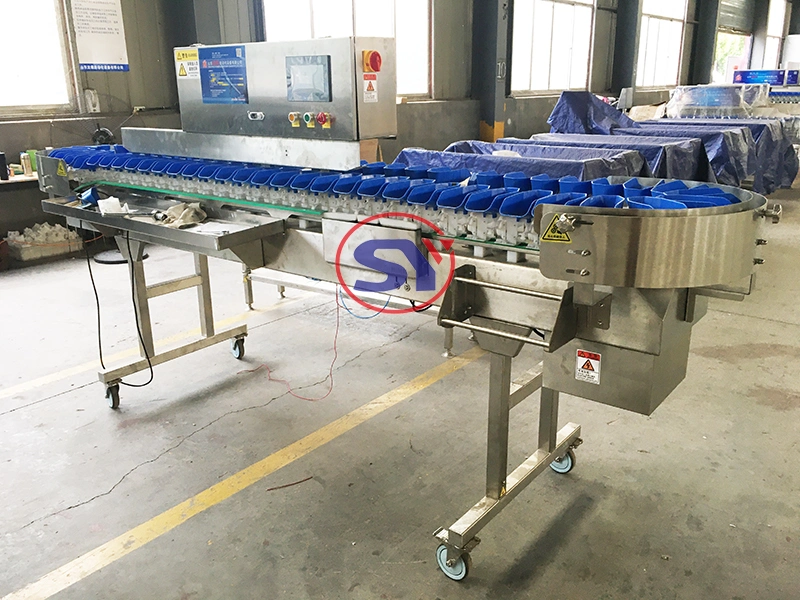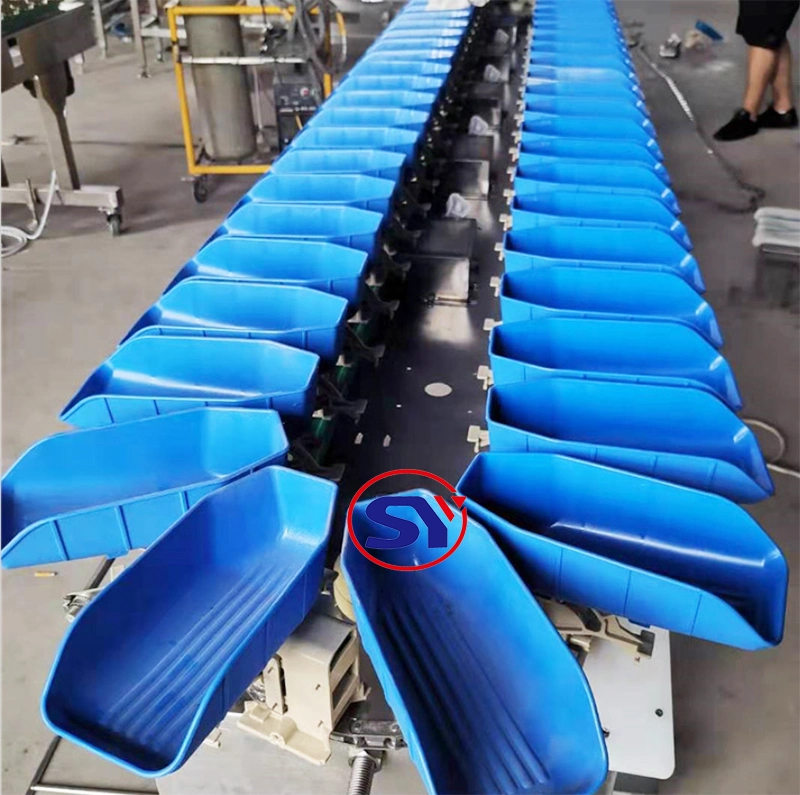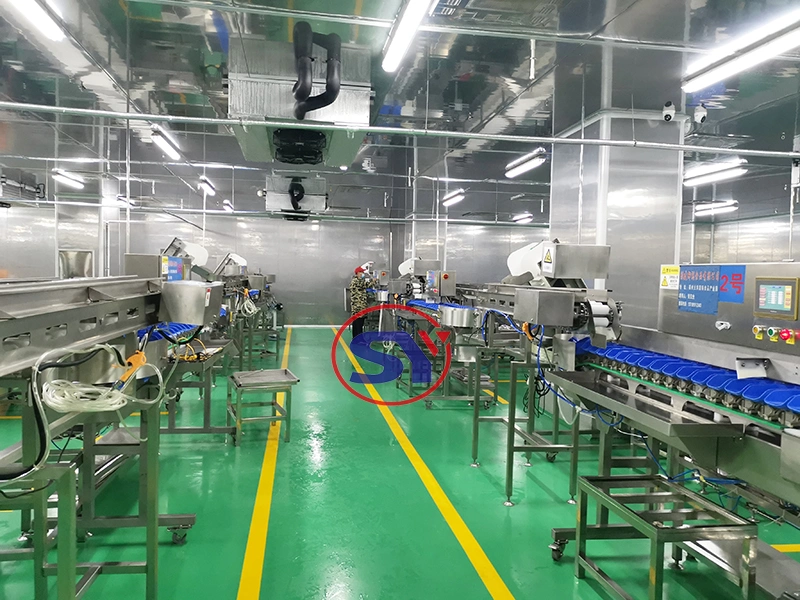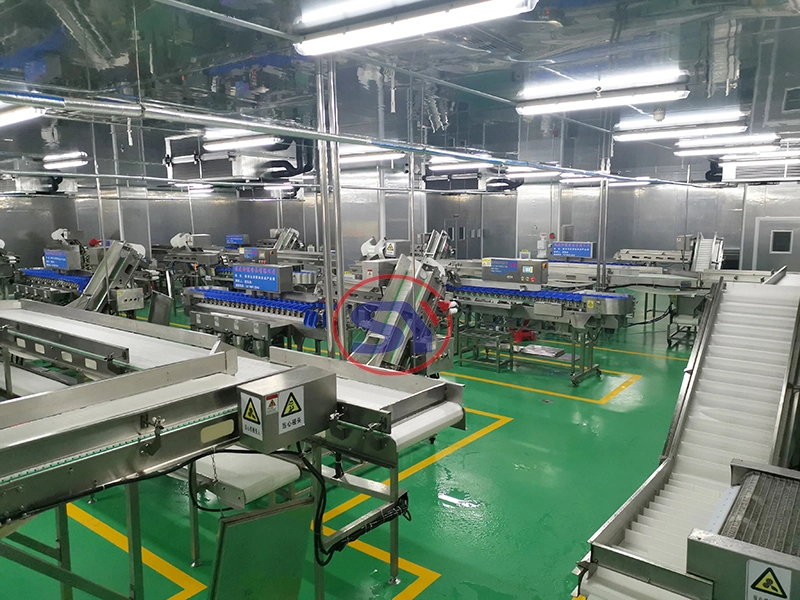 *Packing&Shipping:
Generally packed in Plywood case.
Shipment within 10~20 working days after the advance/full payment.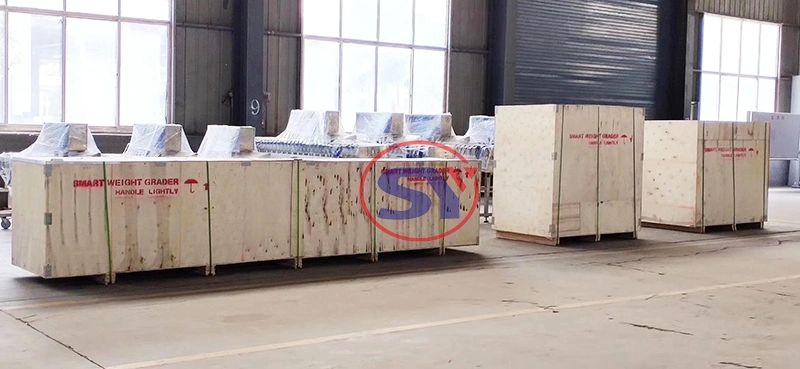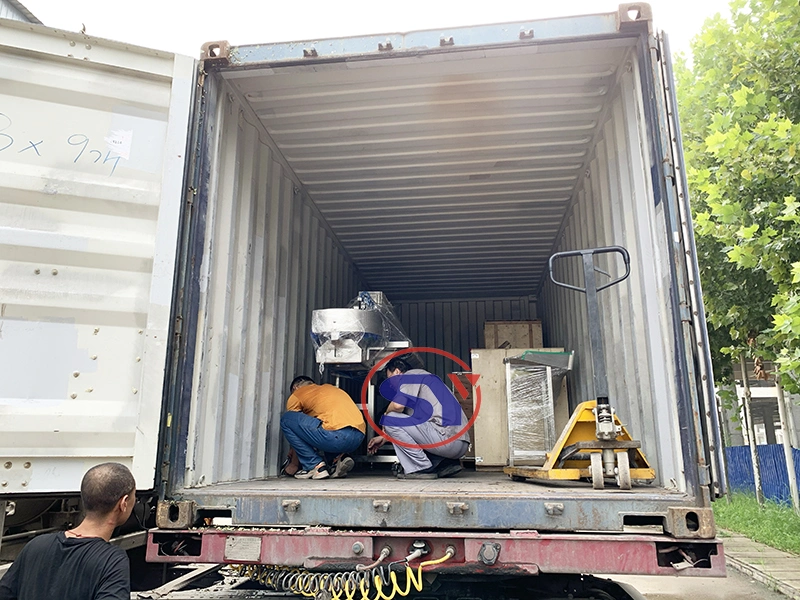 *
FAQ:
1.Who We Are?
Zhengzhou Syoung Machinery Co.,Ltd combines designing,manufacturing weighting/grading machine for many years and has been proved to be worldwide customers.
2.Why Choose Us?
Novel designing concept,perfect sorter/grader in both quality and shape!
Best on-time delivery, detailed installation and debugging instructions!
3.Could you quote me your standard weight sorter/grader/sorting/grading machine?
The sorter/grader is non-standard equipment, please let me know below details to offer you the best price.
1)What kinds of food material will you process?
2)What is the capacity you need(t/h)?
3)How many grades of the material you want to get? and each grade weight range?
If you are interested in our weight sorter/grader/sorting/grading machine, welcome to contact Rita Gao freely!