X1-H5 Pipe Periscope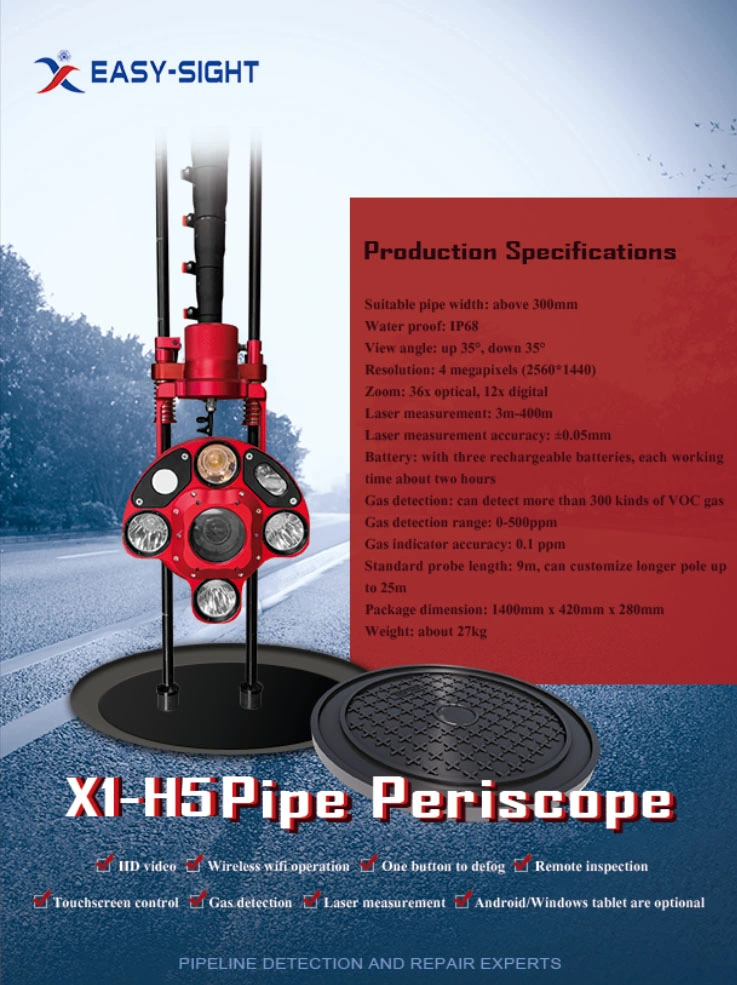 Product application:


X1-H5 comprehensive series of pipeline periscopes are mainly used for rapid detection and diagnosis of the internal conditions of industrial vessels or pipelines. Put the camera probe with its own light source into the pipeline or industrial container through the operating rod, which can clearly display the structural and functional defects in the pipeline and container. The patented technology solves the problems of "wireless deep well transmission" and "antenna interference" existing in the industry at present. The depth can reach 30 meters, and the data collection within 60 meters around the wellhead is free of stagnation and the picture is high-definition smooth.

The X1-H5 integrated pipeline high-definition periscope system consists of hardware equipment and the PipeX1H pipeline high-definition periscope data acquisition software. During the inspection process, it can record and save the internal image of the inspected object in real time, and quickly capture and save the defective image during the recording process , Or input text information through the keyboard, superimpose the display and save it in the video screen. It adopts an integrated main controller, which is highly integrated, compact and lightweight, powered by a built-in high-performance battery, easy to install, and suitable for mobile working environments in the field.

Combined with the PIPEMONITOR drainage pipeline live monitoring platform, it can realize the functions of equipment management, remote viewing of on-site video, track playback of operating points, and workload statistics.

Technical Parameters:
| | |
| --- | --- |
| Suitable pipe width | above 300mm |
| Water proof | IP68 |
| View angle | up35°,down35° |
| Resolution | 4 megapixels (2560*1440) |
| Zoom | 36x optical, 12x digital |
| Laser measurement | 3m-400m |
| Laser measurement accuracy | ±0.05mm |
| Battery | with three rechargeable batteries, each working time about two hours |
| Gas detection | can detect more than 300 kinds of VOC gas |
| Gas detection range | 0-500ppm |
| Gas indicator accuracy | 0.I ppm |
| Standard probe length | 9m, can custemize loager pole ap toe 25m |
| Package dimension | 1400mm 420mm x 280mm |
| Weight | about 27kg |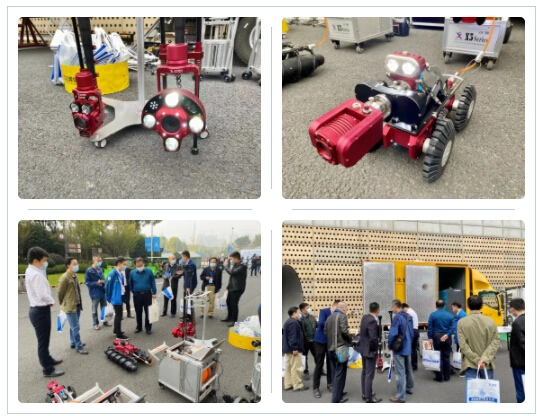 Our X1 Series quickview periscope advantages:
Portable

The weight lighter.Industrial grade tablet instead of traditional control,offers two kinds of straps and suspenders worn ways.

Quick

Without connecting cables the host and the lens and the action bars .
Using integrated packaging , the scene without assembly, time-saving and efficient.

High definition

High-definition cameras, highlight combined sources

Stability

High degree of protection, water-proof and explosion-proof.
Overseas Exhibition show: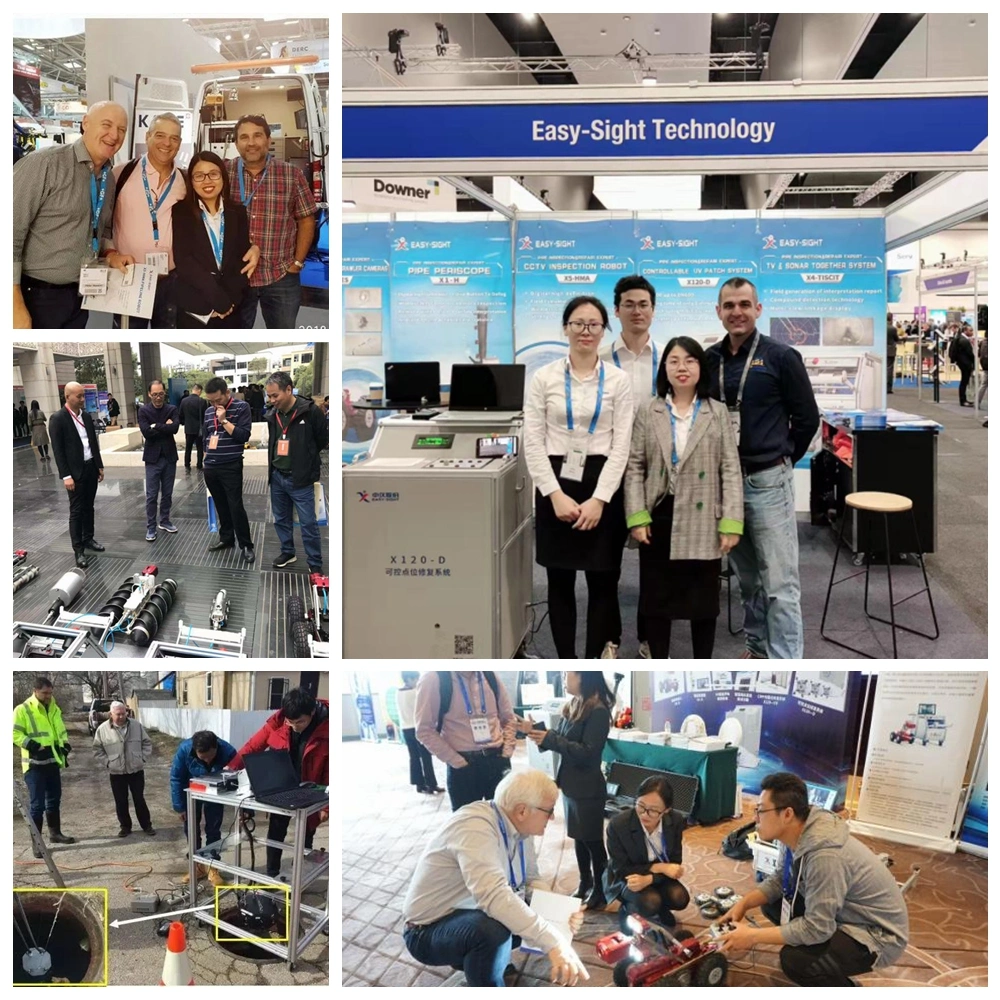 Certificates


The Company': s independent IPR product senies, such as pipeline periscope. (QV), pipeline CcTVrobot, pipeline sonar imager, push-rod pipeline endoscope, borehole TV camera, pipeline leak detectorelectrical method and pipeline special engineering vehicle, are widely applied to' infrastructuredevelopment including geophysical. prospecting, urban development, municipal construction, nationaldefense, water conservancy and. hydro power. In . collaboration with ChinaUS. Joint Center forTrenchless R&D, the Company has erected a production. base of restoration materials in Haining ofJiangsu Province to fully. promote trenchless restoration technology.
About our company

:
Wuhan Easy- Sight Technology Co, Lid. is a hi-tech enterprise boasting drainage networkmaintenance, testing equipment, restoration technologies and materials, and a provider of efficient,environment- -friendly and smart solution packages for urban drainage networks. Thanks to its years'experiences and focus on production, expertise and. research, the Company now leads pipeline testingequipment producers in China and is known as a " pipeline testing expert"- in the sector.