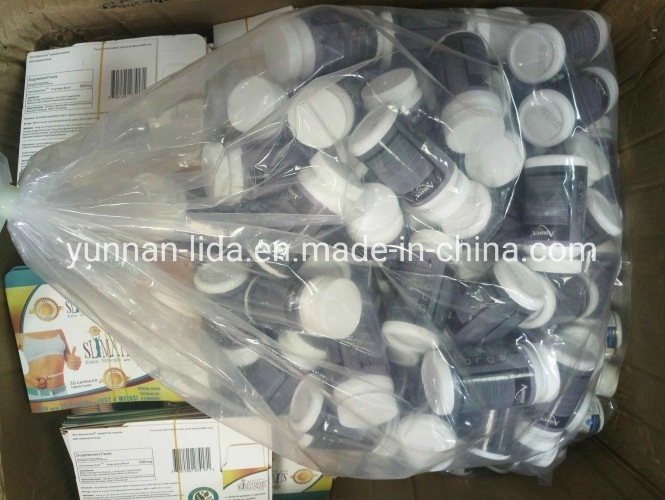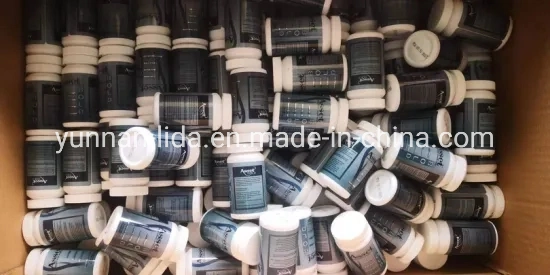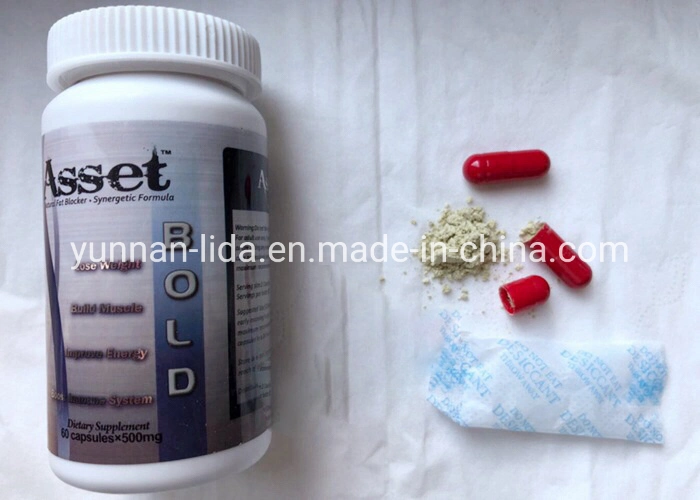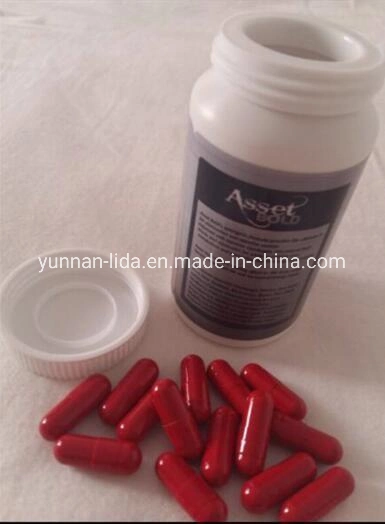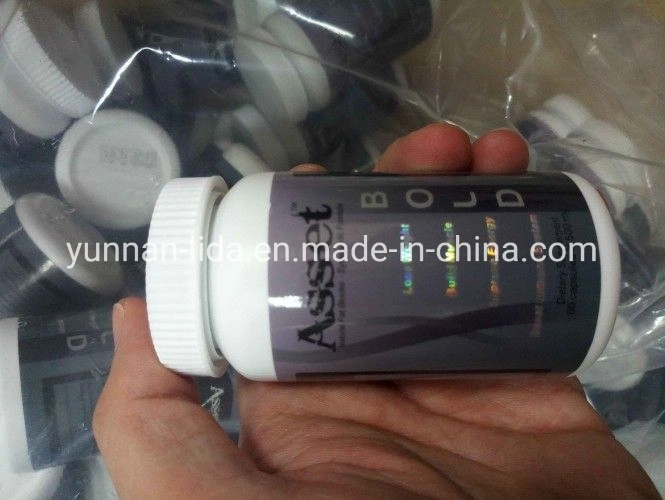 Asset Bold Natural Weight Loss Slimming Capsule 100%Herbal Natural Weight Loss Diet Pills
Product Description:
Strong Effect Asset Bold Red Colour Weight Loss Diet Pill
Wholesale Original Asset Bold Weight Loss Slimming Capsule
Natural Fat Blocker, Synergetic Formula-Asset Bold
Lose Weight, Build Muscle, Improve Energy, Boost Immune System-Asset Bold

Brief Description of ASSET BOLD
Asset Bold's synergetic formula is adjoined with an all-natural fruit and fat blocker, Garcinia Cambogia. Designed to offer the ultimate in decreasing lipid levels, suppressing appetite and enhancing fat elimination, Asset BOLD is the ultimate choice in weight loss and appetite suppressant.
Asset BOLD is a synergetic formula provides the ultimate in fat elimination and appetite control.
Adjoined with Garcinia Combogia, this natural herb blocks and eliminates fat while increasing your metabolism and promoting the Thermogenesis process.
Asset Bold offers a healing effect on the body while burning unwanted fat and increasing energy levels
Advantages:
Lose Weight
Build Muscle
Improve Energy
Boost Immune System
Ingredients:
Garcinia Cambogia Fruit Extract, Bee Pollen from New Zealand, Buckthorn, Brown Rice Malt, Cellulose, Chinese Yam, Lotus Seed, Barbary Wolfberry Fruit, Cassia Senna( 3.75mg.) Gynostemma, Melerry, Hawthorn, Black Truffle, Green Tea, Ginseng, Aloe, Lotus Leaf, Ploygonum Multiflorum, Dandelion, Radish Seed, Astragalus, Rhubarb, Vitamins A,B,C,D,E &Dietary Fiber.

Not Applicable For:
Do not take if you are allergic to bee stings.
For adult use only, Not for teenage.
If you have any medical conditions or are taking any medications, consult your health care professional prior to buying or use. Do not exceed maximum recommended dosage.
Suggested Use:(18 years or older) Take 2 capsules early morning hours with food and water. The maximum recommended dosage is no more than 2 capsules 24 hour period.
Standard:GMP
Valid Period:24 months
Storage:Store in a cool, dry environment and keep out of the reach of children.
Remark:OEM, private label, raw material supply, and any of the customization are welcomed.

Product Specification:
Product Name
Asset Bold Natural Weight Loss Slimming Capsule 100%Herbal Natural Weight Loss Diet Pills
Brand
Asset Bold
Product Place
Yunnan,China
Storage
Keep sealed and store in a cool ,shady and dry place
Product Form
Capsules
Specification
60 pills/bottle
Ingredients
Bitter Orange Fruit, Konjac, Cassia Seed, Jobstears Seed, Medical Amylum, Lotus Leaf, Mulberry Leaf.
Use Note
1 capsule a day before or after breakfast
Applicable For
1. The over-weighted between 18 and 60 years old.
2. Obesity people who are unwilling to diet.
3. People suffering from many times of failing weight loss.
Shelf Life
36 months
Payment Method
T/T,Western Union,Money Gram
Supply Ability
100,000 bottles per month
Delivery time
2-3 days
Packing
Sealed 1kg/5kg/10kg Aluminum bag, 25kg drum,50kg drum,bottle
Shipping
EMS,DHL,Hkems,China Air Post; by Air or Sea


Our Services
1.Focused on health food for 10 years.
2.100% pure and natural products, no additive.
3.High active ingredient products.
4.GMP/ISO/HACCP certificated
5.Various payment method:Western Union, T/T and so on.
6.Short lead time, all powders delivery as soon as order confirmed, capsules delivery 5 days after order confirmed.Customized capsule delivery 8days after order confirmed.
7.Customized capsules available.
FAQ:
1. Q:What is the normal lead time?
A:we will send goods to you within 5-7 days after receiving your payment.
2.Q:Could I get a sample before placing order?
A: Sorry, we could not provide sample. But we suggest that you could place a trial order. MOQ for trial order is only 50 boxes.
3.Q:What are the terms of payment you offer?
A: We accept payment of T/T, Money Gram,Western Union and so on.
Important information
This is only intended for those 18 and over .Do not use if you are pregnant,nursing or intend on becoming pregnant.If you have any current heart disease ,such as impaired kidney function,diabetes or glucose control ,do not use.DO not take this product if you are on any medications
Keep out of reach of children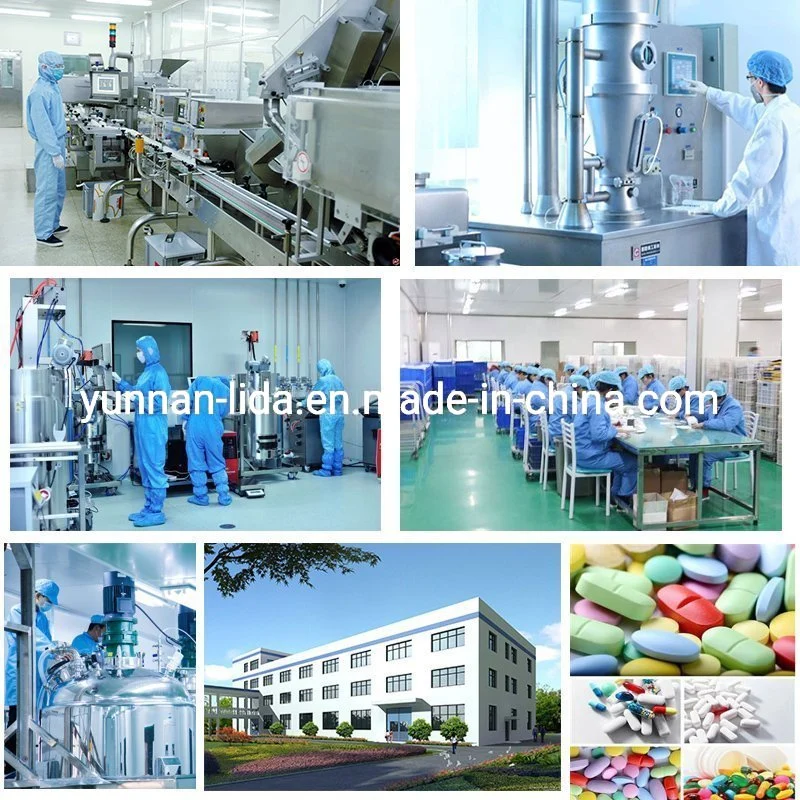 FAQ
1. Q:Your herbal extracts are pure and natural?
A:Yes!All of our product are 100% pure,natural,and organic certified.
2. Q:What's your process of placing the orders?
A:(1)We send you product specification for your confirmation.
(2)We start to manufacture it basing on the confirmed specification.
(3) We will send the sample from the mass production for you to test.
(4) Release the goods after your confirmation.
*We can offer you various capsules,powder,oil,or other herbal extract.
*For further information,pls do not hesitate to contact us,hope can help you more and expect your kindly support!
About our company
Our company focuses on health medicine &food research and development, production, sales and services.We specialize in the use of modern hightech separation technology - supercritical co2 extraction.We have the industrial production and laboratory devices, multidisciplinary technical means to conduct natural medicines, expensive spices, seasonings, food coloring and many other aspects of separation and extraction.We have advanced equipment, supercritical co2 extraction of several sets, both for largescale production of the equipment, but also for scientific experiments, scientific research provides the necessary equipment conditions.
Details of Our Private Label/OEM Slimming Products:
Options: Finished products with full package, semi-finished products, raw material
Model: Capsule, Pill, Softgel,coffee,tea
Capsule Size: 350mg, 380mg, 400mg, 650mg etc.
Standard: GMP Manufacture Standard
Inner Packing: Bottle, Foil, Blister
Outer Packing: Bottle, Paperboard, Holographic Paperboard
It's will be much better if you can send us your sample. Then we can produce the product 100% same as it.